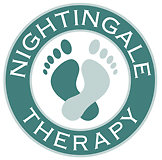 PRICE LIST
Reflexology ~ £45.00

Pre and Post Pregnancy Reflexology ~ £45.00

Reflexology for Lymph Drainage ~ £40.00

Auricular Reflexology (Ears) ~ £55 (including Ear Seeds)

Face Reflexology ~ £50.00

Face Reflexology inc Gua Sha ~ £60.00

Reflexology with Hot Stones ~ £60.00

Reflexology for Children ~ £27.00 (Up to 16yrs)

Toddler Reflexology ~ £18 (Ages 1 - 5 years)

Baby Reflexology ~ £15 (Under 12 months)

Mumma and Baby Reflexology ~ £52.00


Face the World Treatments:

~ Eastern Acupressure Facial Massage ~ £40.00

~ Moroccan Sacred Candlelight Back Massage ~ £52 to £57


Hopi Ear Candling ~ £35.00

Reiki - £40.00

Indian Head Massage ~ £40.00


TREATMENT FUSIONS ~ Combination of Treatments


~ DECEMBER SPECIAL ~ ULTIMATE RELAXER
~ Combines Face Reflexology, Indian Head Massage and Acupressure Facial points, Reiki, Heated Mask, Quiet time £65.00
~ FACE EXPERIENCE
~ Combines Face Reflexology, Gua Sha, Reiki, Heated Mask, Quiet time £70.00

~ TREAT YOURSELF EXPERIENCE
~ Combines Reflexology for the Face, Indian Head Massage and Acupressure Facial points, Heated Mask and Quiet time £75.00

~ STRESS RELAXER
~ Combines Reflexology for the Face, Reiki, Hand Massage and Acupressure Facial points £65.00

~ BODY & SOLE
~ Combines Reflexology with Moroccan Sacred Candlelight Back Massage £85.00

~ SPIRITUAL UPLIFT
~ Combines Face Reflexology, Accupressure Facial points with Reiki £75.00

~ TOP to TOE
~ Combines Reflexology & Face Reflexology £80.00

~ R&R
~ Combines Reflexology, Reiki £75.00

~ PURE INDULGENCE
~ Combines Reflexology, Reiki and Face Reflexology £115.00 *

~ TOTAL INDULGENCE
~ Combines Reflexology, Reiki and Moroccan Sacred Candle Light Back Massage £120.00 *

* inc Homemade Fruit infused Water, Homemade Cake,

~*~*~*~*~*~*~*~*~*~*~*~*~*~*~*~*~*~*~*~*~*~*~*~*~*~*~*~*~*~*~*~*~*~*~*~*~*~*~*~*~*~*~*~*~*~*~*~

~ COURSES - to be taken within 6 months

Reflexology ~ Course of 6 ~ £240.00

* Prices correct as of 1st April 2022 *

~*~*~*~*~*~*~*~*~*~*~*~*~*~*~*~*~*~*~*~*~*~*~*~*~*~*~*~*~*~*~*~*~*~*~*~*~*~*~*~*~*~*~*~*~*~*~*~

Treatment for courses to be taken within 6 months unless otherwise stated

~*~*~*~*~*~*~*~*~*~*~*~*~*~*~*~*~*~*~*~*~*~*~*~*~*~*~*~*~*~*~*~*~*~*~*~*~*~*~*~*~*~*~*~*~*~*~*~

SATURDAY TREATMENTS - please note have a £5 additional charge

~*~*~*~*~*~*~*~*~*~*~*~*~*~*~*~*~*~*~*~*~*~*~*~*~*~*~*~*~*~*~*~*~*~*~*~*~*~*~*~*~*~*~*~*~*~*~*~


Word of Mouth advertising

Recommend a friend and receive 50% of your next treatment, always worth it...


~*~*~*~*~*~*~*~*~*~*~*~*~*~*~*~*~*~*~*~*~*~*~*~*~*~*~*~*~*~*~*~*~*~*~*~*~*~*~*~*~*~*~*~*~*~*~*~

Please note all new clients will be asked to pay a non refundable booking fee for their intial treatment.
~ OFFERS ~
Special Late Evening PJ Treats:

"PJ DeStress Hour" £55.00
Experience the "Nightingales PJ Treatment"


From late September when the nights will be drawing in and the air will be decidedly cooler, why not book in for your luxurious switch off time now! You will experience the beautiful aromas from Sophie the aroma diffuser with built in mood lighting, snuggle under loads of cosy warm blankets, maybe a hot stone or two.

A combination of Reflexology, Acupressure, Massage and Lymphatic Drainage.

Face - Eastern Acupressure Facial Massage
Neck and Head - Eastern Acupressure & Indian Head Massage
Hands - Tibetan Hand & Arm Massage
Feet - Reflexology & Lymphatic Drainage
Décolletage - Eastern Acupressure Facial Massage & Lymphatic Drainage

All appointments are at 7pm/7.30pm/8pm and are for ladies who wish to experience a sense of relaxation, a calming of the mind, a destress and of course, time for YOU....

You can turn up in your PJ's and slippers! (optional). Nightingales will be using Face the World products

"PJ DeStress Treat" £60.00

December 2022 dates now available, message Katie for more information

Pre Booking Essential...



Prices correct as at 01/10/21